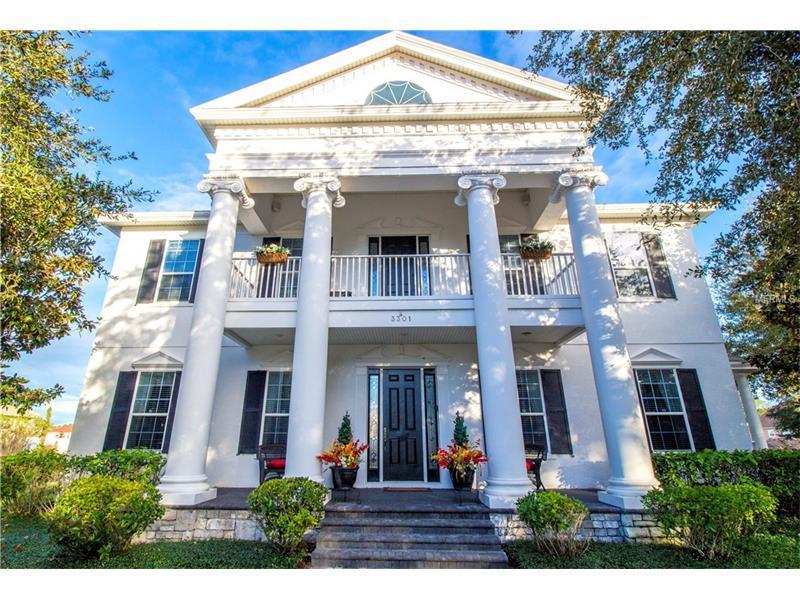 Central Florida Realtor For These Amazing Communities

The Corcoran Connection Is A Premier Central Florida Realtor That Specializes In These Seven Communities.
As a Central Florida realtor, we work with buyers, sellers, tenants, and investors who are keen to be part of these amazing communities.
Harmony. Harmony has a small-town vibe that families will love. It's a walkable community interconnected by sidewalks. If you are considering Harmony homes for sale, you'll find that they are strategically located so you don't miss out on urban conveniences. Harmony is close to hospitals, retail outlets, airports, and Florida's renowned leisure spots. And because it's the Sunshine State, you'll find plenty of reasons to go out including golfing or swimming.
Kissimmee. Kissimmee is close to Orlando. This means it is close to world-class theme parks and renowned attractions. It's an attractive choice for visitors and tourists. As realtors in Kissimmee, Fl, we work with many investors who share our view of this city's real estate investment value. Did you know that Florida has more golf courses per capita than any other place in the US? Kissimmee is home to some of these top golfing destinations.
Mount Dora. Are you interested in Mount Dora homes for sale? Mount Dora is known as the 'Cape Cod of Florida.' It has its unique laidback charm, with a downtown area that features quaint boutiques and galleries. Mount Dora is part of Lake County which is known for its 1,400 lakes. It's a great place to call home if you enjoy basking in the beauty of nature. It's also family-friendly and the city itself has a robust local economy.
Melbourne, Florida Real Estate or Lake Nona Homes For Sale, We Got You.
Lake Nona. Lake Nona is a model community. There are plenty of green spaces to encourage outdoor activities. Location-wise, it's very convenient. It is near the Orlando International Airport and less than half an hour away from downtown Orlando. There are nearby hospitals, a town center and schools for all ages and levels.
Melbourne. Florida's city of Melbourne is home to beautiful beaches and ocean scenery. It is also within 30 minutes of Port Canaveral and the Kennedy Space Center. There's no shortage of dining and shopping choices downtown so there's always something to discover. This city is part of Florida's Space Coast. It has a vibrant and diverse community that families and young adults will thrive in.
St. Cloud. This Orlando suburb is a great choice for those who want to escape the hustle and bustle of the city. At the same time, its proximity to Orlando means residents enjoy easy access to Florida's world-class theme parks and top golf courses. It has a family-friendly community with nearby schools, hospitals, and leisure spots. As your St. Cloud realtors, we can help you find the best home for your family.
Orlando. Orlando is synonymous with entertainment. It is home to some of the world's best theme parks. There are also plenty of natural reserves, parks and green spaces. It also has a strong economy, a diverse population, and topnotch schools. Whether as a primary home or as an investment property, Orlando is a great choice.
Why Should You Work With The Corcoran Connection?
We are among the best realtors in Orlando. And our work is a testament to that. As a real estate agency, our mission is to help our clients achieve their goals—whether it's to find a new home or find a good investment. But we consider ourselves more than just a real estate company. We are not just your agents. We are your partners.
Eager to learn more about these communities? Contact us now and let's get started.